Order Your Own Custom Clear Model NOW!

Custom-designed to showcase any part of the human anatomy, Sawbones clear models help device manufacturers highlight the engineering details of their medical devices in plain view.
Solid clear bones are ideal for product display and procedure visualization. Whether it is a one of a kind product display model with implants you provide, or a cost effective product demonstration model utilizing replica implants, the clarity and durability of our Clear Bone models really make a statement.  A variety of bases and lighting options can enhance the impact even more.
Here are a few examples: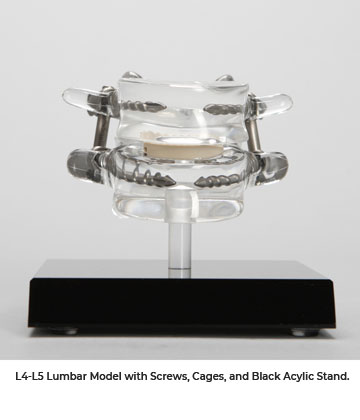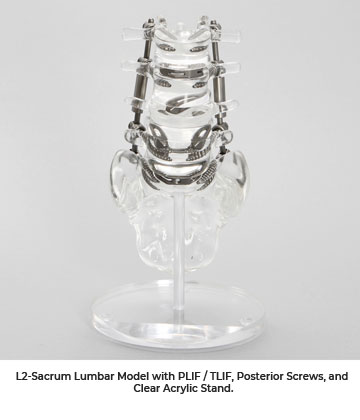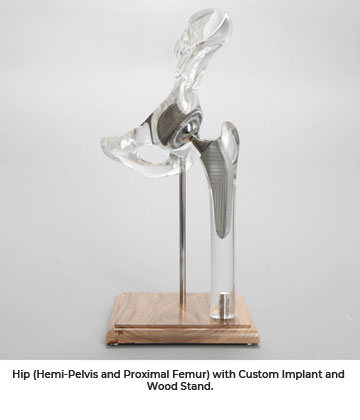 Expertise and Precision Hand-Craftsmanship
Sawbones Clear Bones team has extensive knowledge in customized implant installation. Together with the expertise of our specialized team, the properties of our solid clear material enable us to offer you high quality models.
Additional Display Options
As part of our service, we offer a wide variety of display options that will enhance your product. Please refer to the Display Options section of our online Clear Bones catalog for more information.
Pricing
Pricing for customized implant installation varies and depends on the type of model and implants utilized.  To request a quote please complete the form below.
Implant Size Guidelines
For more info on ordering clear bone models, please see the Guidelines for Selecting the Correct Implant Size in our online Clear Bones catalog.
We look forward to assisting you with any questions or request you may have!
REQUEST A QUOTE
To request a quote online, please complete the following form: