Sawbones crafts custom product displays that help our customers drive sales and get their products noticed!
Clear Bone Models
Custom-designed to showcase any part of the human or animal anatomy, Sawbones Clear Models help device manufacturers highlight the engineering details of their medical devices in plain view.
Solid clear bones are ideal for product display and procedure visualization. Whether it is one of a kind product display pieces or a cost-effective product demonstration model utilizing replica implants, the clarity and durability of our Clear Bone models really make a statement. A variety of bases and lighting options can enhance the impact even more.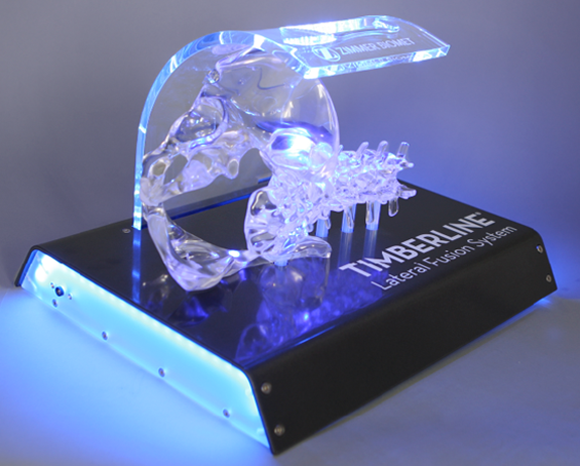 Custom Displays
We create custom displays that highlight the key features and benefits of medical devices and implants.
Working collaboratively with medical device marketing and sales teams, we conceive, design, manufacture and deliver a wide array of displays. Over the years we've created thousands of display models for our customers that are used to drive increased awareness, adoption and sales of innovative devices that improve patient outcomes. With our advance design systems, we would like to help you make your design idea come to life.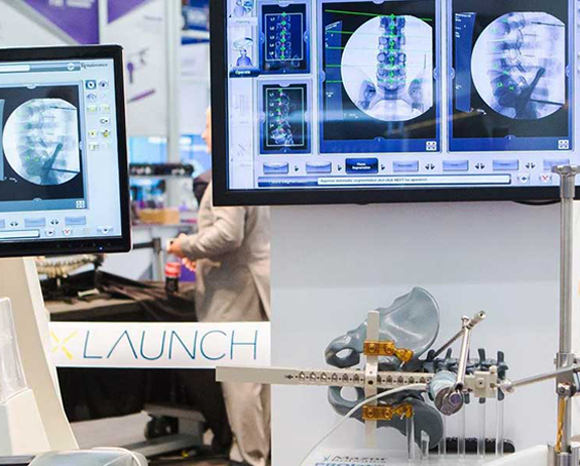 Confidence Through Practice™